Ritamay Roberts
I'm dedicated to positive service and outcomes for children.
If you have any concerns about your child's speech, language, reading or spelling, I would love to help you.  Toowoomba has been my home for forty seven years!  Since 1983 I've worked in education, health, community services and, in private practice, since 1989.  I'm dedicated to positive service and positive outcomes for children.
Please contact me via our Contact Us facility on the first page of this website, ring us on 0746 356696 anytime or, if you would prefer, e-mail me on [email protected]
I am looking forward to helping you.
Most sincerely
Ritamay
I studied under the valued mentorship of Lyn Hodgson and June Pollard when I was doing practicals at Toowoomba Health Services as a speech therapy student of the University of Queensland and later, when working as a staff member of Toowoomba Health Services from 1983 – mid-1986.  After those valuable years, I took eight months off to travel and visit speech therapy clinics in Scandinavia, Europe and South Africa, until 1987.
I then worked in a variety of settings, including, Toowoomba Health Services, Education Queensland, Family Services, and Epworth Therapy Centre. In 1989, I started private practice in Isabel Street and then moved to Alderley Street to follow my dream of establishing a paediatrics-based clinic for Toowoomba and the surrounding areas.
When working with children who have difficulties with reading and spelling, I wanted to learn more, so I studied a Masters degree in Special Education, majoring in Literacy.  After working solely in this area for several years I am now continuing my work in helping children with speech, language and literacy concerns.
PLEASE BE IN TOUCH!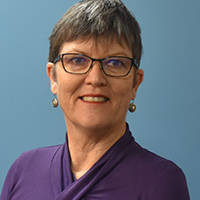 Ritamay Roberts
Speech Pathologist
Qualification: BSpThy., M Ed., MSPA  CPSP
Experience: More than 30 years
Judith Wilcox
Speech Pathologist
Qualification: BSpThy., MSPA  CPSP ____
Experience: More than 30 Years
Kate Ellis
Speech Pathologist
Qualification: BSpPath., MSPA  CPSP  ___
Experience: More than 20 Years