Kate Ellis
Helping your child communicate with family, friends and the world.
Kate graduated from Bachelor of Speech Pathology at The University of Queensland in 1997, with special interests in delays and disorders of speech production, early language development and the acquisition of literacy skills.  Kate then worked for Disability Services Queensland in Ipswich supporting adults with intellectual disabilities to communicate using speech, signs and symbols in tasks of daily living.  She also provided swallowing assessment and support for adults with disabilities, and presented training for disability support workers to assist them in communicating with and developing the skills of those with whom they worked.
Kate then worked for a number of years delivering speech pathology services to primary school students in the Fassifern district.  She worked extensively with children who encountered difficulty in their school work due to speech, language and literacy difficulties, and she also provided speech pathology services to students in a variety of special education facilities where she focussed on mealtime management (swallowing) and communication development for school, home and beyond.
Since 2006, Kate has worked in private practice, where she has provided comprehensive assistance for toddlers and children with speech, language and literacy difficulties.  She is a Certified Practising Member of Speech Pathology Australia and continues to update her skills through involvement in professional development. She is a provider for Therapeutic Supports under the NDIS.
At Speech Pathology Toowoomba, Kate provides comprehensive assistance for toddlers and children with a variety of speech sound difficulties including articulation and phonological delays and disorders and childhood apraxia of speech.  She also provides low- and high-tech intervention for oral language difficulties and early literacy development for clients from diverse cultural and linguistic backgrounds and ability levels.
Kate is committed to:
updating her own skills through continuous professional development,
providing a range of evidence-based intervention techniques for her clients, and
offering practice-based evidence to support individual clients' goals and strategies.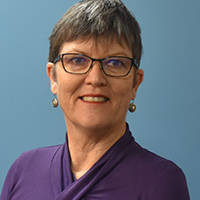 Ritamay Roberts
Speech Pathologist
Qualification: BSpThy., M Ed., MSPA  CPSP
Experience: More than 30 Years
Judith Wilcox
Speech Pathologist
Qualification: BSpThy., MSPA  CPSP ____
Experience: More than 30 Years
Kate Ellis
Speech Pathologist
Qualification: BSpPath., MSPA  CPSP  ___
Experience: More than 20 Years