Lisa Hudson
Great communication skills open doors throughout life – so I believe that every child must enjoy being the best communicator they can be.
Lisa graduated from the University of Queensland in 1987 and completed her PhD in the field of Speech Pathology in 1992.  She has worked in several of the large Queensland Hospitals, tutored and lectured at the University of Queensland, worked as a sole Speech Pathologist in a large community centre, and spent a period working in the icy climes of Canada as a school-based Speech Pathologist.
Lisa then found her personal and professional home in Toowoomba, where she worked from 1994 until early 2007 initiating many innovative services and programs for Queensland Health in the fields of speech pathology, childhood development, health technology and telehealth. In 2003 she established her independent Speech Pathology Practice.
Lisa has published extensively in journals and edited text books and is a co-author of the Ezy-Speech program for adolescents and adults who stutter.
She has also recently published "The Smart Parent's Guide to Choosing the Best Toys for Bright Kids" and "Kids' Brain Boosters"
These programs promote Lisa's philosophy that children and adults learn new skills best when they are "in the zone" having fun. Lisa promotes a relaxed, natural environment in which children can attempt new challenges at their optimal level of ability.
At Speech Pathology Toowoomba Lisa offers comprehensive assistance for infants, children and adolescents with speech, language, feeding and mealtime difficulties. Lisa has a particular specialty in the area of fluency (stuttering) intervention for all age groups, including adults.
PLEASE BE IN TOUCH!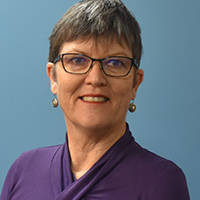 Ritamay Roberts
Speech Pathologist
Qualification: BSpThy., M Ed., MSPA  CPSP Experience: 34 Years
Lisa Hudson
Speech Pathologist
Qualification: BSpThy., PhD., MSPA   CPSP Experience: 30 Years
Judith Wilcox
Speech Pathologist
Qualification: BSpThy., MSPA  CPSP ____ Experience: 28 Years
Kate Jutsum
Speech Pathologist
Qualification: BSpThy., MSPA  CPSP  ___ Experience: 20 Years